Vegan Gulab Jamun Premix
What could possibly give you more joy than knowing that your very favorite pre-vegan days sweet - the GULAB JAMUN can now be made VEGAN! The very-first, all-vegan, melt-in-the-mouth, do-it-yourself dairy-free Gulab Jamun premix is here! Its moist, its decadent and its pure indulgence. Just like the regular jamuns, but different. No additives and preservatives. Just follow the instructions on the packet and you'll have yourself a bowl of sweet roundels which (trust us) you'll not want to share.

Note: The premix only has dry ingredients - you want to bake the roundels? You can. You want to fry them in Olive Oil? You can. You want to use Stevia or Maple Syrup as the sweetener? You definitely can. The creativity is up to you.

#VeganGulabJamun #Premix

Ingredients: Almond Flour, Bread Crumbs, Non--Dairy Creamer, Baking Soda, Potato Starch, Wheat Flour
Regular price
Sale price
Rs. 150.00
Unit price
per
Sale
Sold out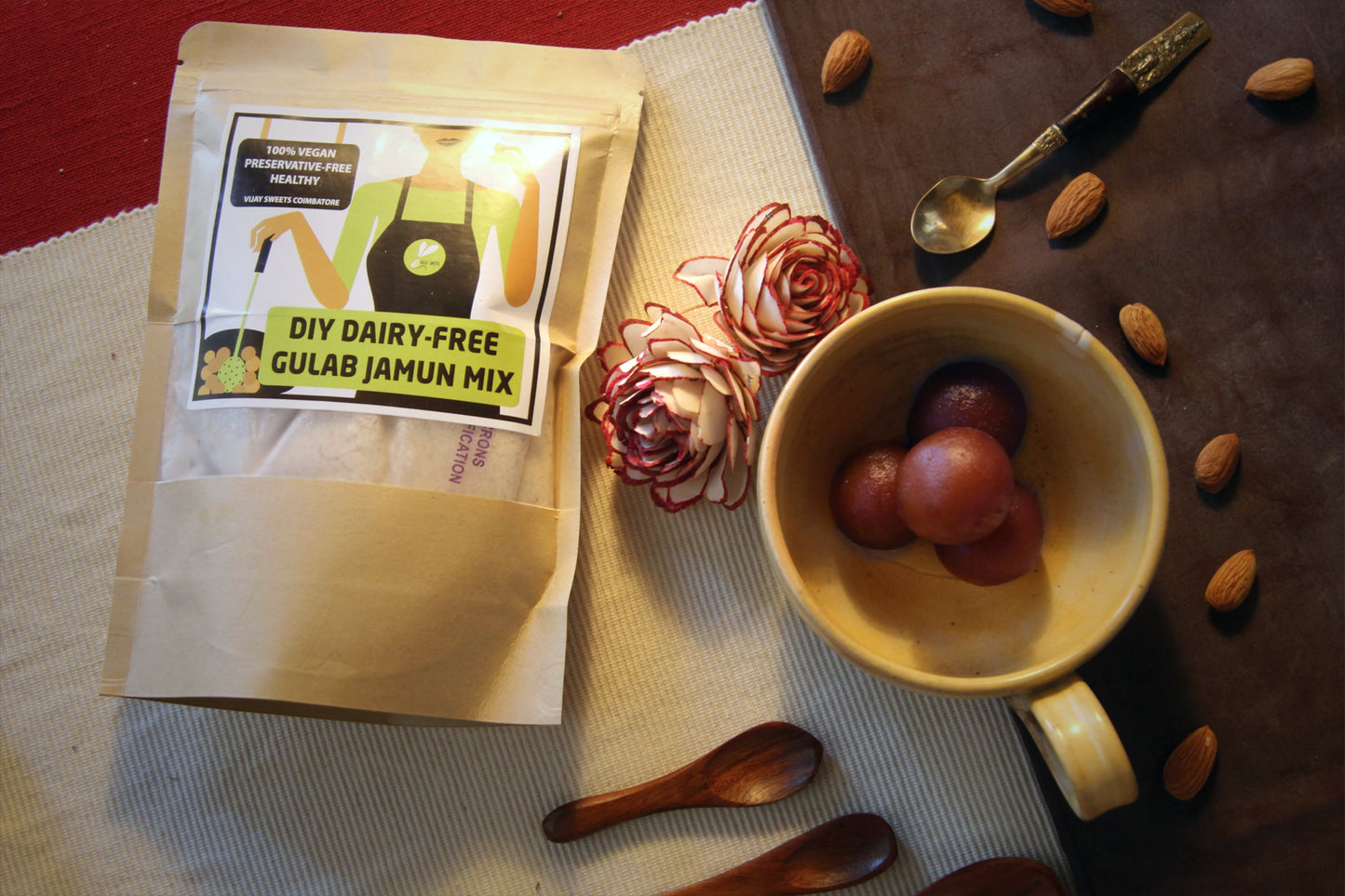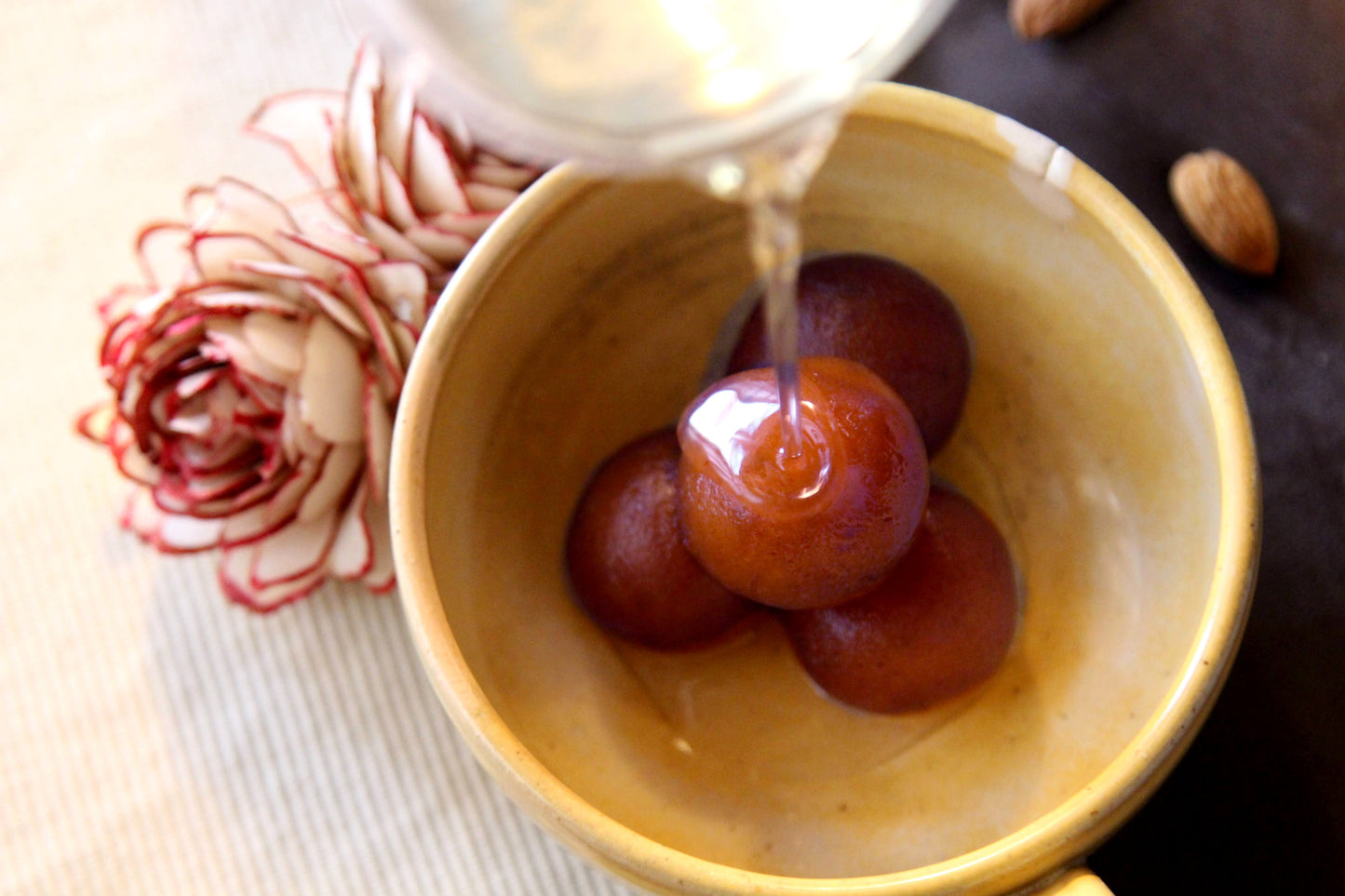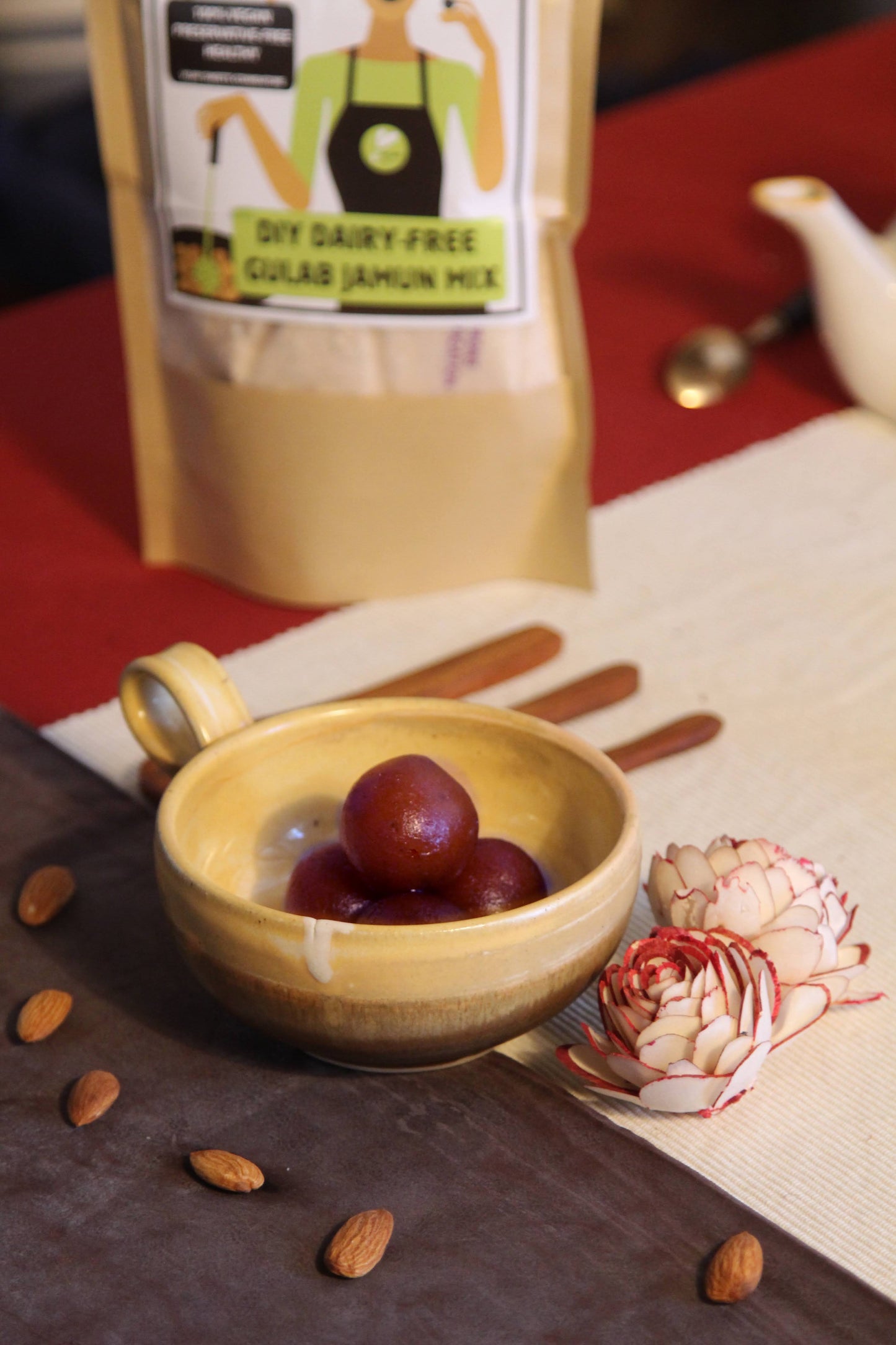 Absolutely delicious
Couldn't tell the difference from non vegan mix and this. Very delicious and melted in my mouth. Keep up the good work!
GULAB JAMUN!!!!!!!
As a family being absolute fans of Vijay Sweets vegan Mysorepak, we were blown away by their new launch of vegan Gulab Jamun Pre Mix!! Although, I was excited to try gulab jamuns made from their pre mix, i was taken aback because I didnt expect it to be this good!!
Eating gulab jamuns is very close to my heart because its nostalgic and reminds me of the ones my grandparents would make for us, and eating the gulab jamuns made from Vijay sweets, brought back all the sweet memories. I can stands down say its NO different in Taste, and YES different in ways that matter to me: kinder to animals, the planet, and the people!! ??????
Rakhi Gifts
Have heard about the Gulab Jamun mix had ordered 2 Rakhi gifts and it was wonderful, both my brother s had an amazing feedback about the taste and also it is awakening for them that vegan Sweets are delicious and value for money and it has also given a reason to think on cruelty free choices. Thank you Aravindan and Rhea for the wonderful idea.