Vegan Coconut Milk Mysorepak - 1/2 KG
The very popular South Indian delicacy, Mysorepak has now been Veganized. Go on to taste the first of its kind, soft, moist, decadent, melt-in-the-mouth Mysorepak made to delight your senses - and without any guilt! We've perfected the recipe over time, bringing just the right texture and consistency of the traditional 'Ghee Mysorepak' using just coconut milk. It's too difficult to not go for seconds with this one. Our bestseller - and what has made us who we are - the Vegan Mysorepak.
#GlutenFree #Bestselling #VeganMysorepak #Vegan
Ingredients: Chickpea Flour, Coconut Milk, Palm Jaggery, Sugar, Oil and Cardamom
Regular price
Sale price
Rs. 300.00
Unit price
per
Sale
Sold out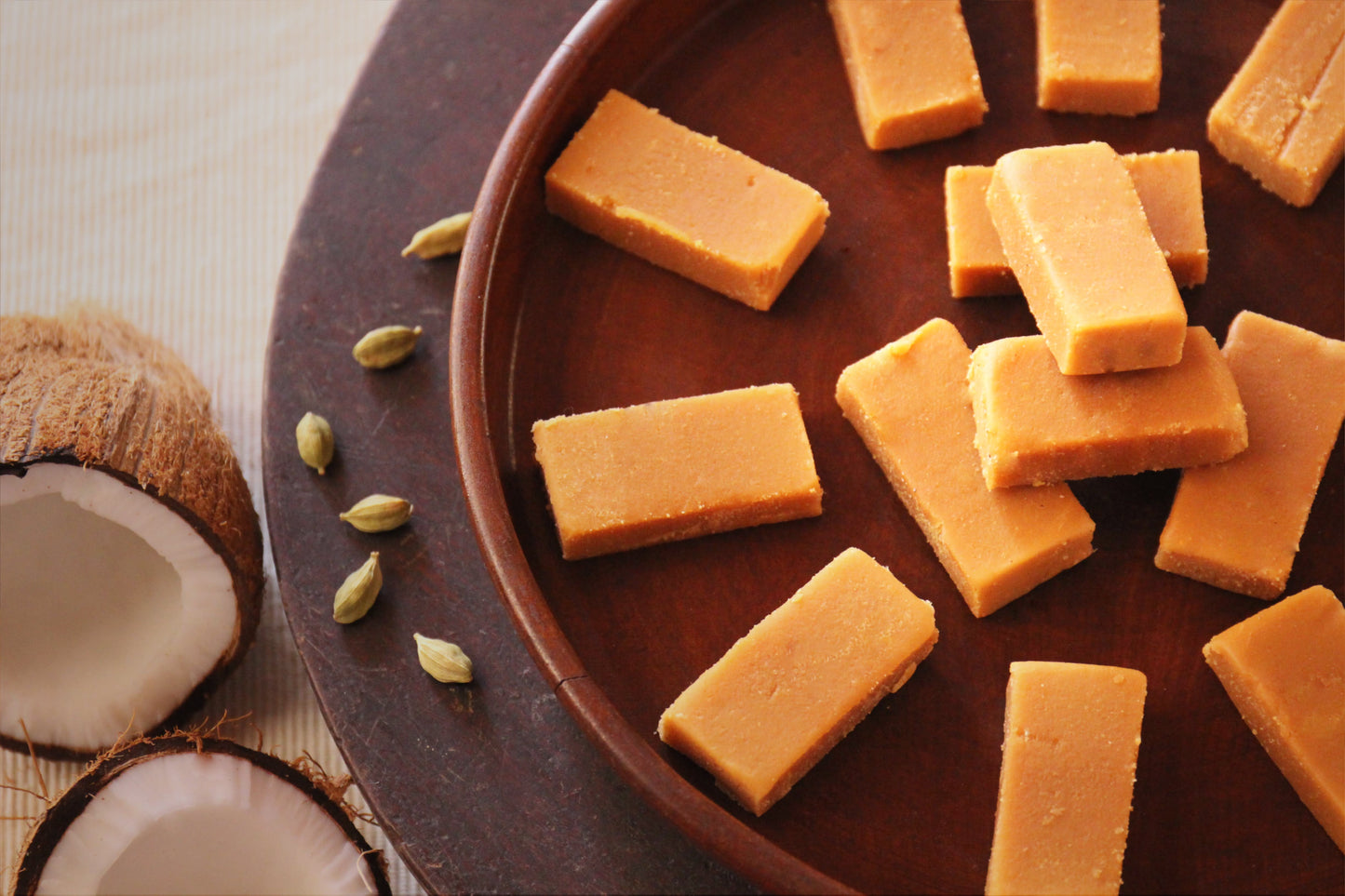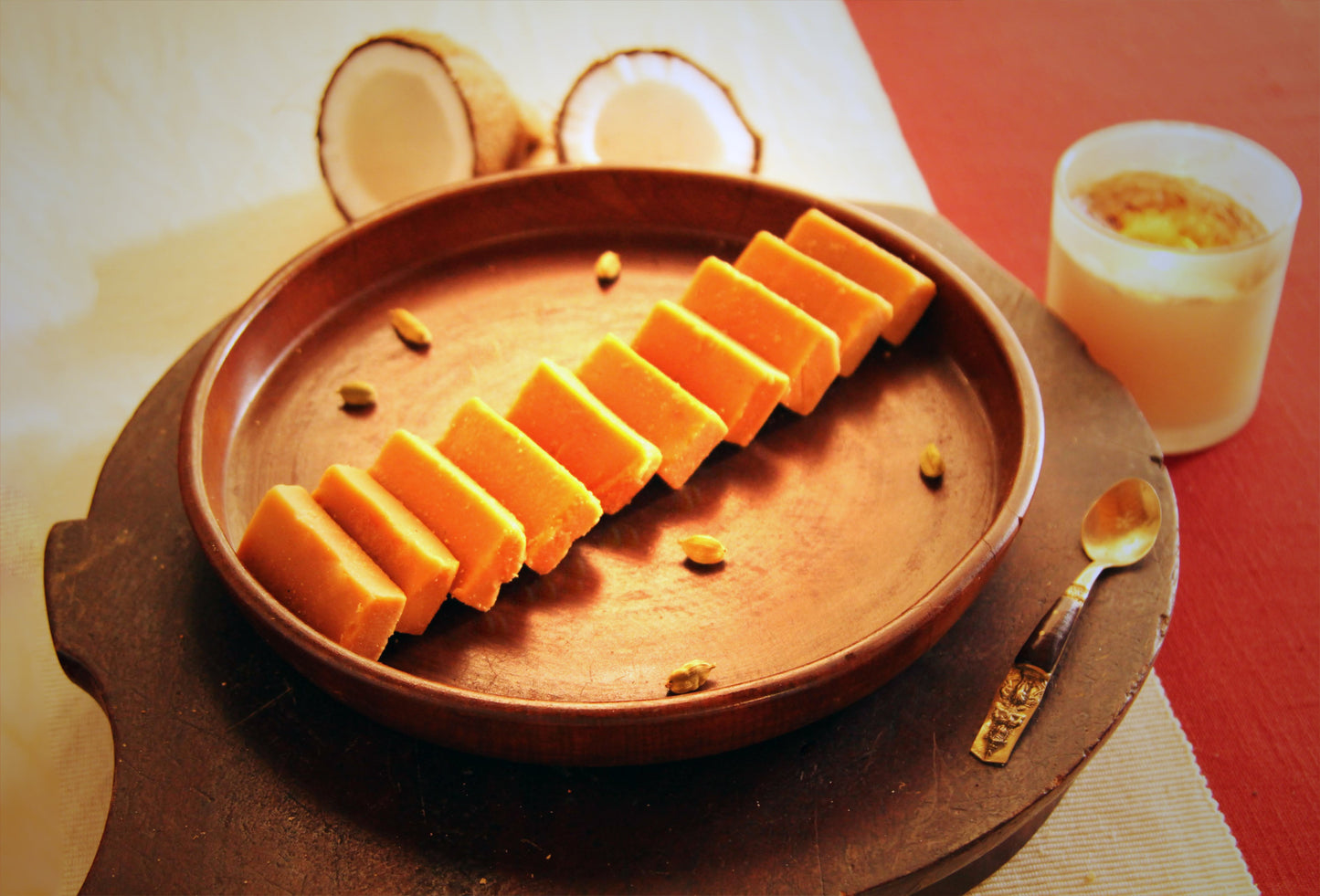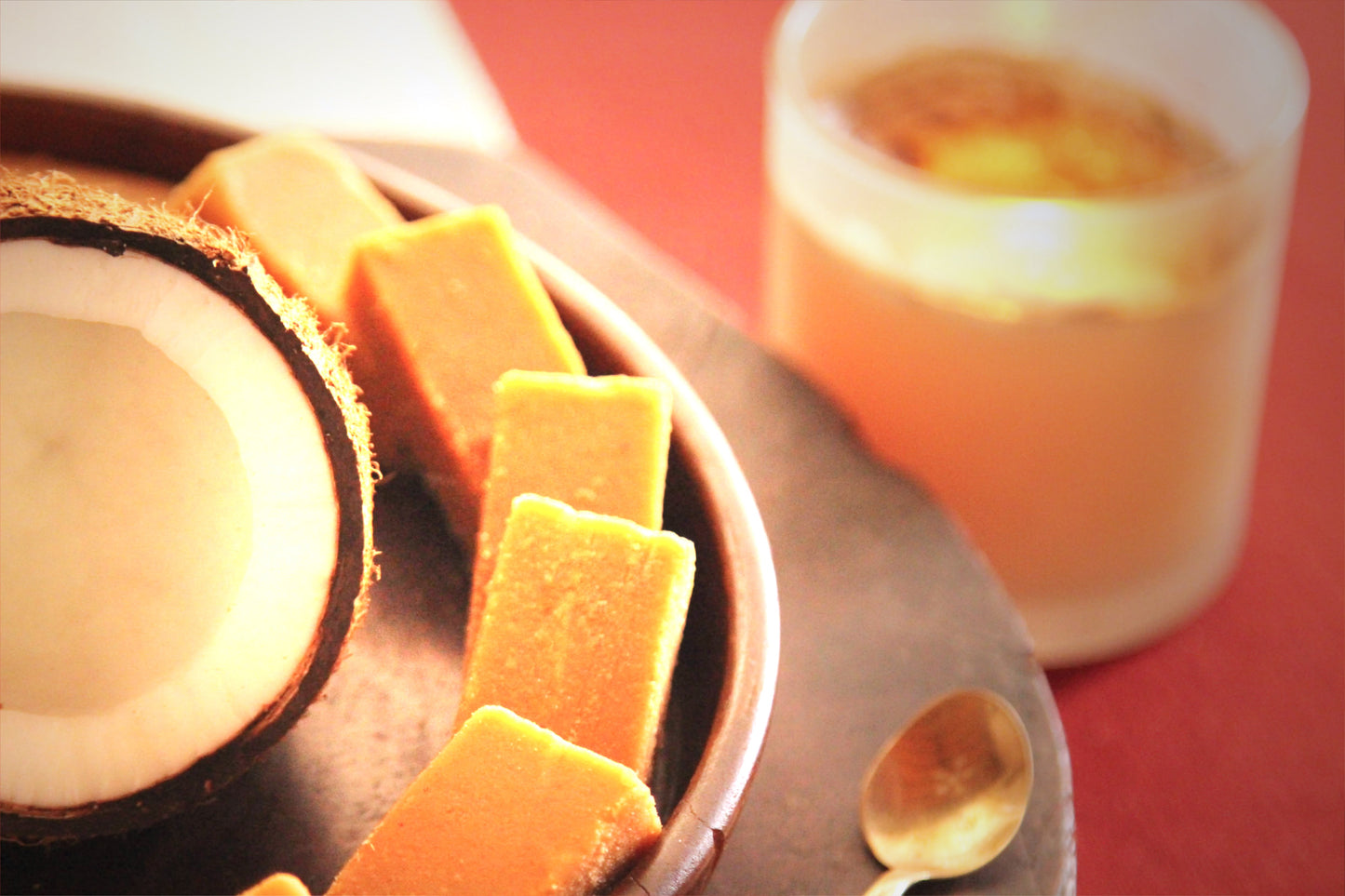 Love it! Creamy, Sweet, Yum.
Everyone over uses this phrase, but it in this case it is true - this actually melts in your mouth! It is absolutely delicious and even our most staunchly non-vegan guests loved it.
Too good to be (true) Vegan!
The texture and taste is awesome. Request if you can please reduce the sweetness, 2 levels below the current level :) Keep up the great work
AWESOME TASTE
This Mysorepak is better than its gheewala cousin, it tastes better and lighter on the stomach unlike the ghee Mysorepak which gives a heavy feeling after eating. Very addictive taste
Overall good, consider reducing the quantity of sugar please.
Overall good, consider reducing the quantity of sugar please.
Vegan Mysore Pak ....Cheering
I took them to Australia recently to give to relatives whom we visited They relished it a lot and when I mentioned it doesn't have ghee they were surprised Cheers Vegans 👍👍