Rice Murukku - 1/2 KG
A real test for self-control if you could stop it with one murukku. No festival is complete without it. Thenkuzhal or rice murukku is tricky to be made right - just the right crunch, and without being too oily or too brittle. Our experienced chef makes it just the right way and how our grandma made it - with love.
Ingredients: Rice Flour, Salt, Sunflower Oil, Asafoetida.
Regular price
Rs. 300.00
Sale price
Rs. 285.00
Unit price
per
Sale
Sold out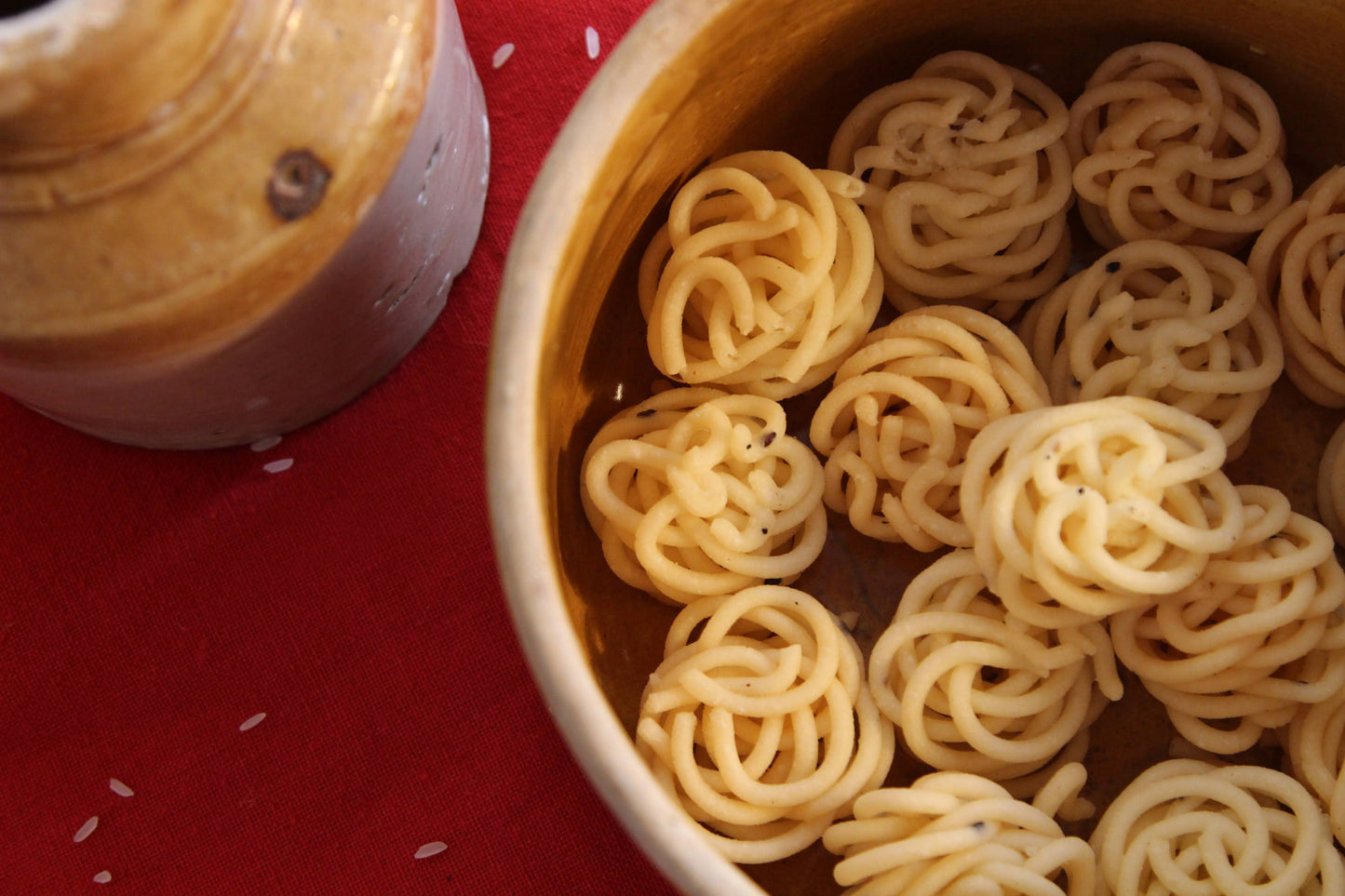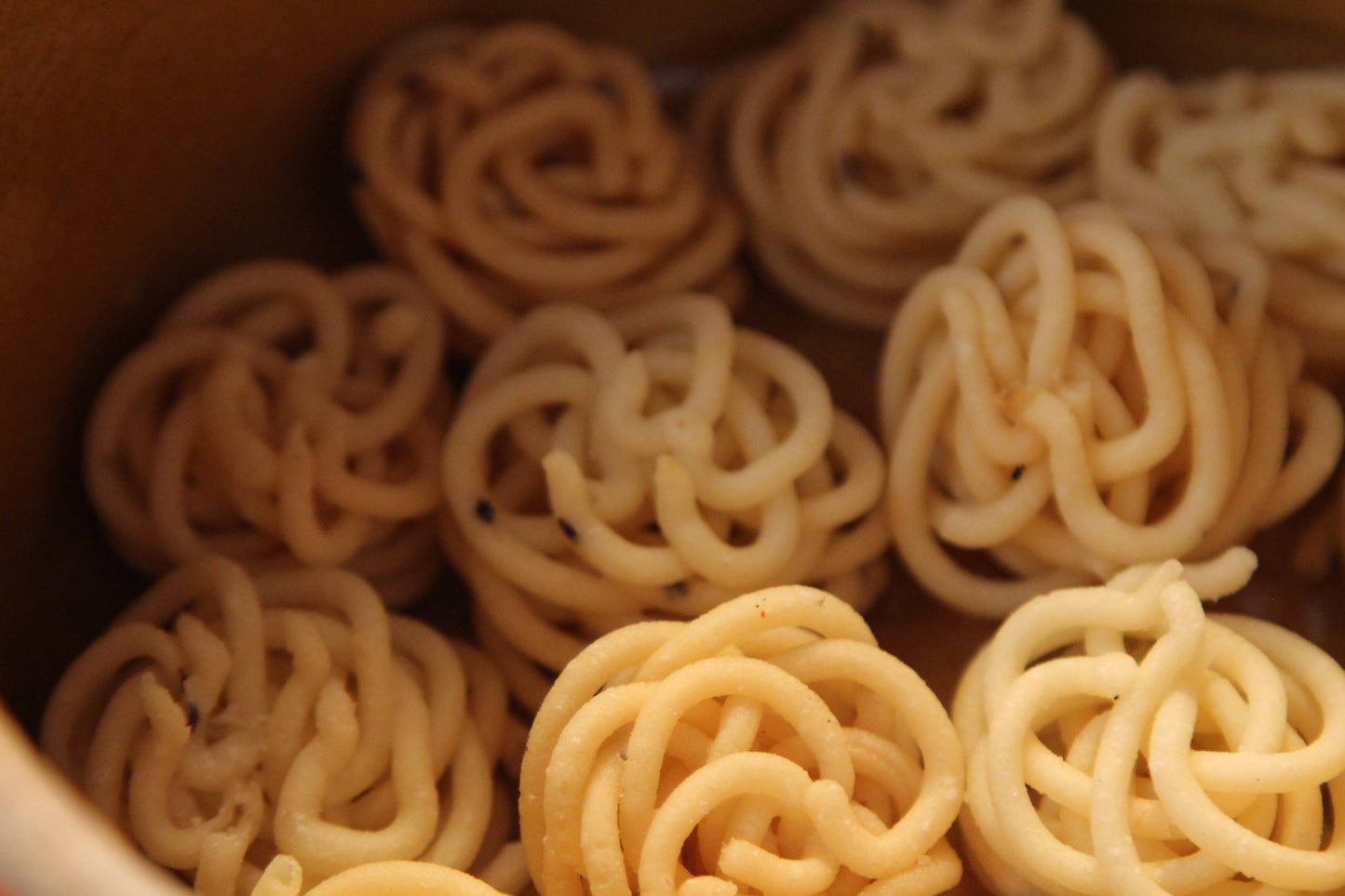 Crunchy and tasty
What I received was different from what I expected & the image for the rice murukku. Not complaining, because I love the crunchy & fresh taste of the little rings which are like mini thenkuzhal
Yummy little cuties!!! 🤤
These adorable spiral chaklis are totally binge worthy. I initially wondered if ordering 1/2 kg would be too much, but the way I find myself popping one after another into my mouth, the quantity is perfect. Hehe
The crunch is great, and the taste is extremely enjoyable!
Even though the ingredients don't list them, I could get notes of garlic and perhaps a hint of omum, both these made these murukkus even more tasty.
Definitely try them in your next order!
(They're shaped a little differently from the pictures on the website, but that doesn't take away from the experience in any way).