Vegan Tirupati Prasadam Style Laddoo - 1/2 KG
This mesmerizing golden balls of nostalgic heaven will leave you bedazzled. If you've been a Tirupati laddu fanatic, and have been missing out on eating this because of ethical reasons, your prayers have been heard! This is the ultimate vegan version of the famed prasadam made to perfection with vegan ghee.
Ingredients: Gram flour, cashew nuts, almonds, cardamom, Livyum ghee, sugar, spices  (Cloves and Cinnamon) and raisins.
Regular price
Rs. 370.00
Sale price
Rs. 350.00
Unit price
per
Sale
Sold out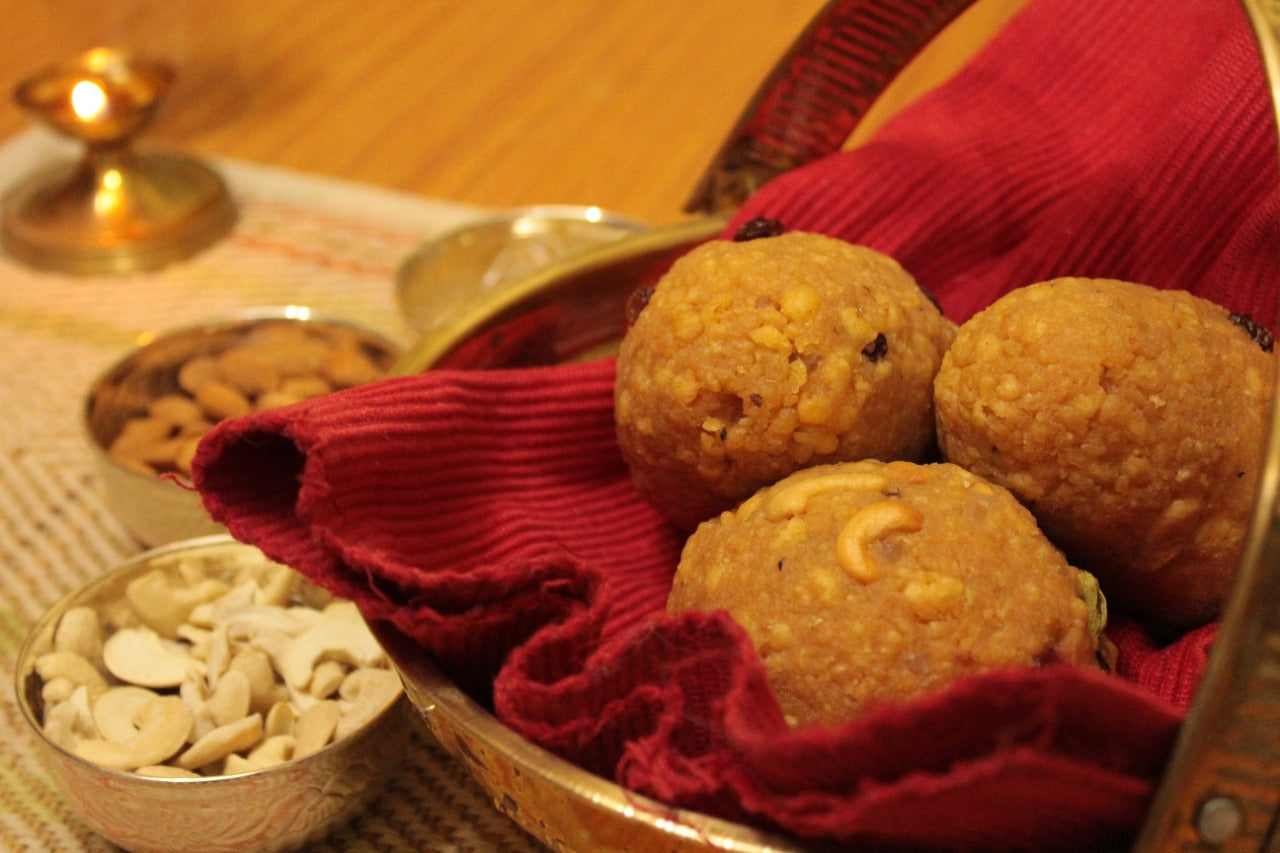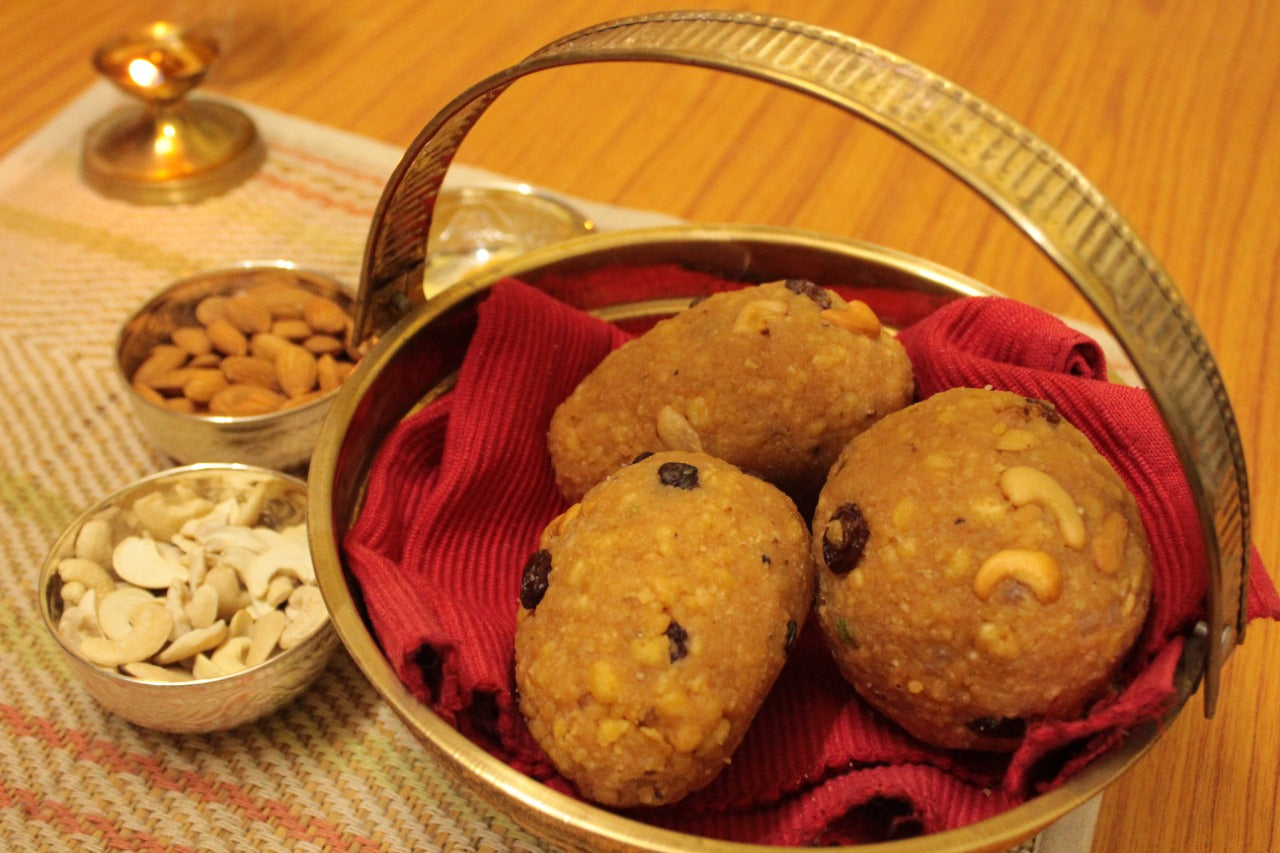 Tastes awesome
Only problem is the elaichi outer shells which get stuck in teeth while eating. Please use cardamom seeds and not outher shells as they spoil the eating experience
Great Sweets and Chips
I had order sweets from Vijay sweets I highly recommend these sweets much better then the sweets which have milk and Ghee
Special recommendation of Tirupati Pooja Ladoo
Too good to be true!
Thank you Vijay sweets for the amazing vegan sweets. I am an ardent fan of all your sweets and snacks. Pl continue the great work and efforts!
Vegan Tirupati Prasadam Style Laddoo - 1/2 KG